Worry free Storage
If you have sold you home but don't have anywhere to move to yet, worry not, our London Storage facility can provide just the relief you need.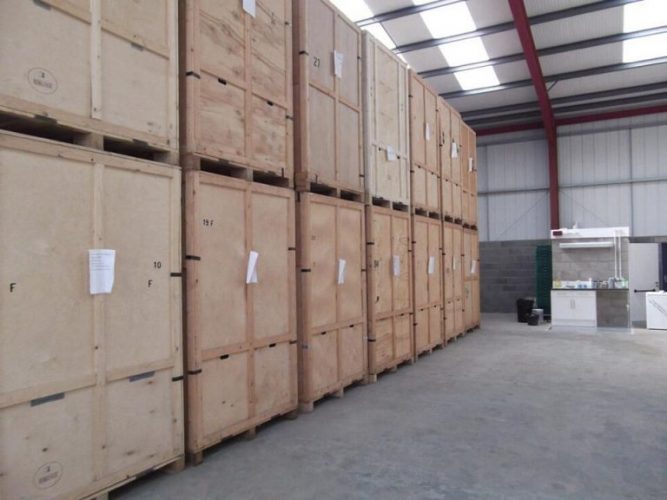 Stress Free Storage Solution
If you are planning on taking some of the stress out of the house move and simply taking all your goods into storage, our London storage warehouse is the option for you. Our Removals in London are fully experienced in handling and caring for your goods whilst in storage. Our dedicate teams will arrive at your property with out purpose built storage containers pre-loaded onto the removals truck. They will then begin to empty your home and safely stack and protect your goods into our storage containers. Our Storage containers each hold 250 Cubic feet of goods and we have removal trucks capable of transporting between 3-5 containers at a time to your property.
"Our storage is designed for the purpose of storage and transport for your household goods, and you can rest assured your goods are handled by professionals. Unlike other storage options we can offer."
By agreeing to our London Storage solution, you will have the peace of mind that our friendly, trained experienced staff will be handling your goods with the utmost care and attention and ensuring that your goods are not exposed to any unnecessary risk or damage.
Insurance included as Standard
All of our storage clients will benefit from our cost effective storage insurance, which will allow you to rest easy that your goods are protected and insured whilst held in our secure storage facility. From as little as 50p per £1000, our insurance is really cost effective.
With over 35 years in the removals and storage industry our experience is well recognized and appreciated by our customers, which you can read more about by reading our reviews on Google, Facebook, Yell.com, Checkatrade and Referenceline.
We are completely transparent with the way we work and would be happy to talk you through how we will plan to conduct your move to storage.