Large Scale Commercial Relocation in London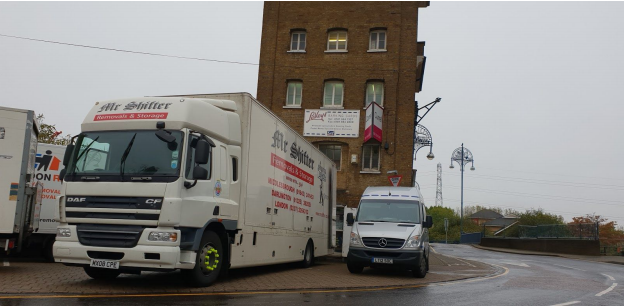 From time to time, as a business expands it can be necessary for business to move and progress to new, larger, purpose built units to make their operation more efficient, reduce cost or increase space.
For many businesses this can tend to happen within 5 years periods, for our client, their business has occupied the same commercial property for over 30 years.
As their business continues to develop they have started to see higher and higher turnover in certain parts of the country, due to this high demand, they have decided to relocate their entire operation from Barking, London to Chelmsford.
Part of the challenge of this particular move is that the collection property is spread over 4 floors with tight access stairs and no service lifts.
Given the size of the move and the access of the property our team staged the move to make the best use of their time and space. In addition to the straight move, our clients required additional assistance with packing and unpacking of their goods to ensure their business had the least amount of downtime possible.
Our first challenge was to clear the ground floor entrance hall, firstly to allow us free unrestricted access to the property, as well as providing us with a "loading dock" to store goods brought down from higher floors ready to be loaded on the preceding days. Once the ground floor was cleared and loaded onto our truck, our team began work clearing the uppermost floors from top to bottom. By approaching the move in this way, we are ensuring
that during the moving process our team are making best use of their energies earlier in the week.
As the week went on, we were well ahead of schedule by midweek to have all the goods shipped across to the new unit and ready to be set up.