Removals London: Top tips for Packing
Streamline your Wardrobes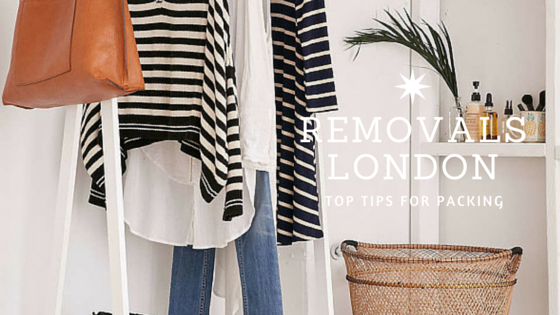 One of the biggest struggles we all face nowadays when moving is the shear amount of clothing we all accumulate, I have recently heard stories of people preparing for their removal, clearing up to 20 bin bags of clothes to charity shops, and even one couple who put a staggering 220 items of clothing on to eBay before their move to slim down what they were taking with them!!!
Right, so lets tack the clothes in your bedroom. You can make it easier to pack your clothes up well in advance if you prepare for the time of year that your removal is taking place.
For example, when you are moving Summer, you won't tend to need your winter coats and jackets still in your Wardrobe and Chest of Drawers. You can get all these boxed up and prepared for you removal weeks in advance of the date.
When the date starts to draw closer, this can give you the next chance to pack up more of your clothes. You can also spend more time labelling your boxes more specifically so that once you are moved you can find it more urgently.
Once you are a week away from your removal, you can then plan out a weeks worth of clothes that can often get packed into boxes, or luggage so that it can be easily packed and ready to be moved the night before.
Also consider; As the day approaches start to streamline your living essentials, consider packing all but 1 plate, cup, dish etc per person. This way you can focus on keeping these clean regularly and will have less to pack at the last minute.