How to handle tight access Removals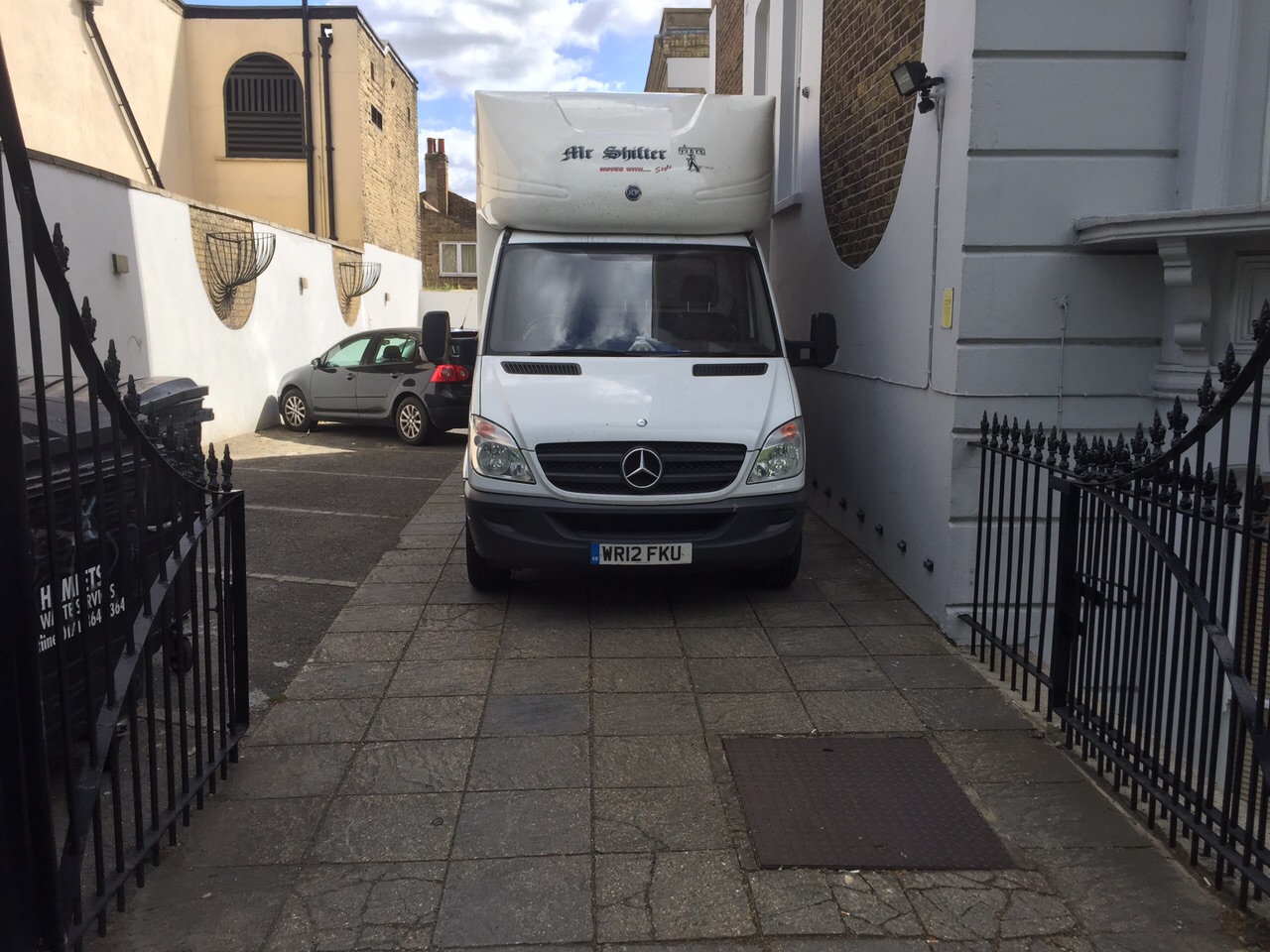 The other week our boys were handling a removal in a set of mews flats behind Grove road in Bow.
Thankfully in this case I had been out to property before to survey the removal. We always insist on taking advantage of our free no obligation estimates. It gives a chance to look at the property, the access and discuss anything that could affect a normal removal.
In this case the access was tight, but the removal was small our customer was moving from a part furnished 1 bedroom flat. Our driver Mark was able to squeeze our Luton through the gap with some help and guidance from our porter Gavin.
If this removal had been any larger we would have needed to make a decision on how to handle it. Larger removals need larger vehicles to ensure they can be covered in one trip.
Some of the best examples of tight access for larger vehicles is width restrictions like this removal, or as we go further afield to the countryside. These types of properties can often have tight turning areas and narrow roads making it difficult for us to manoeuvre our larger trucks.
In these cases we use a variety of methods which we will discuss with you to agree on the best solution. Our first step is to assess how close we are able to get our truck to your properties entrance. If we feel this distance is reasonable we will look to load your removal from this distance and account for the additional time to walk your belongings down to the truck.
If this isn't feesable we will discuss using a smaller shuttle vehicle which we are able to get closer to the property and load this vehicle before transhipping your goods onto our larger vehicle. Your belongings will be handled with the same amount of care and can often be less exhaustive to the removal crew on the day aposed to longer walking distances.
If you have any removals coming up. Give our friendly office team a call to arrange a free estimate.