Committing to the move to France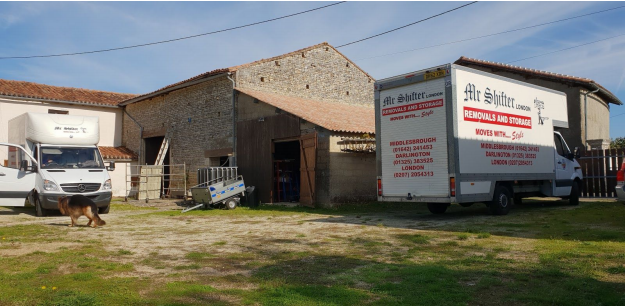 Throughout the EU, France is the biggest country overall in terms of landmass. Stretching from the English Channel all the way down to the Balearic Sea, and Spanning from the North East of Spain and across 5 other countries on its Eastern border from Belgium down to Italy.
France is home to many Expats and with such a large country to explore we have had the chance to move our clients all over the country.
Recently we had the chance to move on our clients to a small village north of Bordeaux, they have spent several years visiting the area and have family based close by, and after many years they finally committed to making the decision to move abroad and enjoy their retirement years.
He is the former owner of a Logistics firm and has had the chance to visit 100's of places across the world, so for him to settle on just one location this must be one special place. When we arrived they have bought an amazing farmyard with land extending our the back, an outdoor cattle shed, and a stable house built on the side that they plan on converting into accommodation and operating a small bed and breakfast venue.
The views around the area were amazing, and the village itself was so secluded it was the ultimate in privacy and tranquillity. Whilst they were having work done on the main farmhouse they had the majority of their goods stored in their outdoor barn. Needless to say they were over the moon with the timely and careful service that they were provided.