Bespoke Removals Westminster
Westminster is famous for some of the most popular tourist landmarks across the entire City of London. The Palace of Westminster and the site of Big Ben, is a World Heritage site and sits along the river Thames for everyone to enjoy.
During the summer months visitors can enjoy a tour of Buckingham Palace as well as London's Largest private Gardens. And all year round visitors can witness the world famous changing of the Guards at Buckingham Palace.
Westminster is not just for visitors as many of our clients that we have moved to the area over the years often keep us updated with all the new nurseries, children's centres, youth clubs and leisure centres being added to the area.
Family is an important aspect when making the decision to move, and it is why so many of our clients choose to take advantage of our Bespoke removals services, allowing them to focus on what matters most.
For over 40 years Mr Shifter has been a family-run removals company. Our unique family dynamic provides us with the unique insight into our customers moves and help us set the right tone for your services.
Mr Shifter has spent over 40 years developing its reputation in our local community. And it is a reputation that is important to us and that we take very seriously. Our aim is for our company to be synonymous with excellence within the removals industry. Our team work hard all year round and strive to constantly develop and improve our business to continue to provide our clients with the highest level of service.
We pride ourselves on the fact that over 90% of our previous clients would recommend us to their family and friends and that 70% of our business comes from the referrals of our previously satisfied clients.
Professional Removals companies move 100s of homes every year and we are in a unique position to understand exactly how the housing market works, because we live it every single day. We know exactly what is going to be important to you come moving day.
We make sure to arrive at your current home on time, with all the necessary equipment ready to work and get your home empty ready for your buyers. We always aim to have the property emptied by lunchtime to avoid any delays in handover with your buyers.
We keep you informed throughout the moving process to let you know exactly how everything is progressing and if there is anything we need you to take care off.
What We Offer
Our Highly recommended removals services can be tailored to your individual removal needs by adding one of our bespoke removals services. Including;
Full Packing and Unpacking Services
Packing your entire home can be a stressful and time consuming process that many Londoners simply have not got the available free time for. This is why we are happy to provide all our clients with a Full packing service to prepare their home prior to their moving day.
This is why, we offer our Full Packing and Unpacking services. We can provide our fully trained, experienced removals teams to attend your property prior to your move to fully pack your entire home ready for moving day.
Our professionally trained removal team have years of experience in fragile and household goods packing and will work to ensure that all of your goods are packed safely and professionally to ensure they arrive at your new property in perfect condition.
Curtain, Blinds and Light Fixture Removals
As well as our full packing services provided by our professionally trained team, upon your request we can instruct our team to remove any curtains blinds and light fixtures that you intend to move to your new home.
We know that moving home isn't just about what you take with you, but what you leave behind and this is why we offer a minor corrections service to help with those little problem areas that can sometimes become overlooked.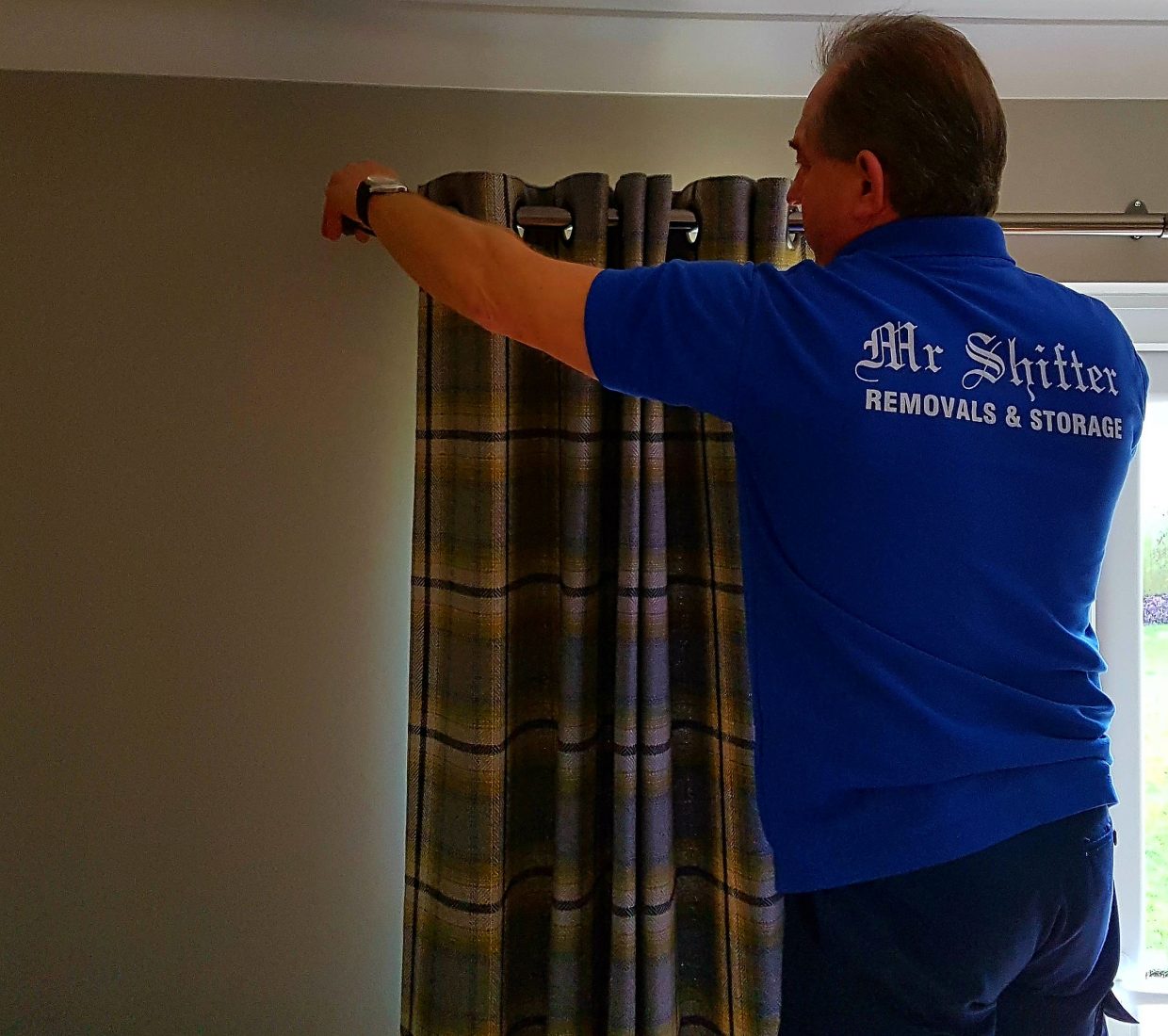 Deep Property and End of Tenancy Cleaning services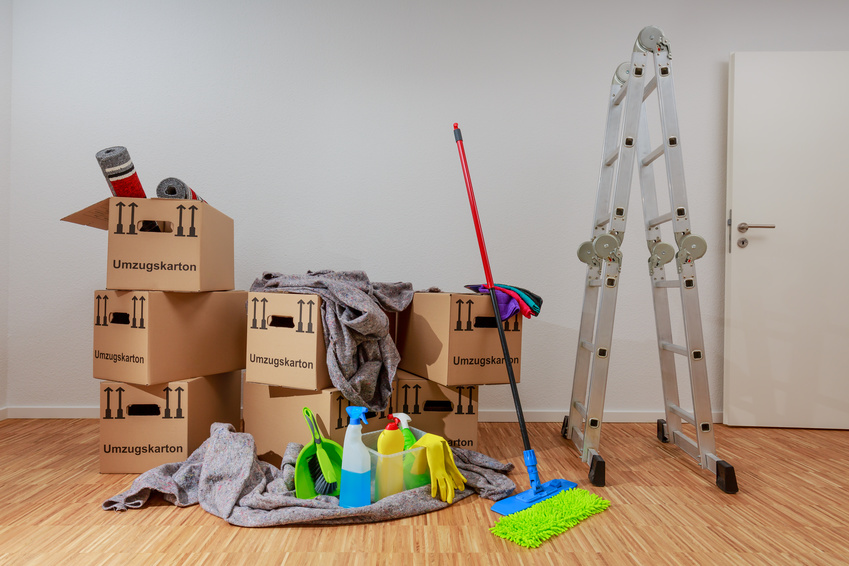 Whether you are looking for your property to be cleaned after the entire home is empty or when you arrive at your new home to ensure everything is as clean as you want it. We have the experience and local knowledge to provide you the best recommendations on the right professionals to use when moving home.
Whilst the property is being cleaned, our removals team can be getting the home set up for delivery to take place. This includes laying carpet and floor protection as well as other precautionary measures. We can also work around the cleaning crew to ensure everyone is able to carry out their roles without delay or obstruction.