Who have I met this week
On Tuesday I was called out to visit Mr B at Tower house in Whitechapel. The building is set back from the main commercial street and has a really amazing retro exterior. And then you walk inside.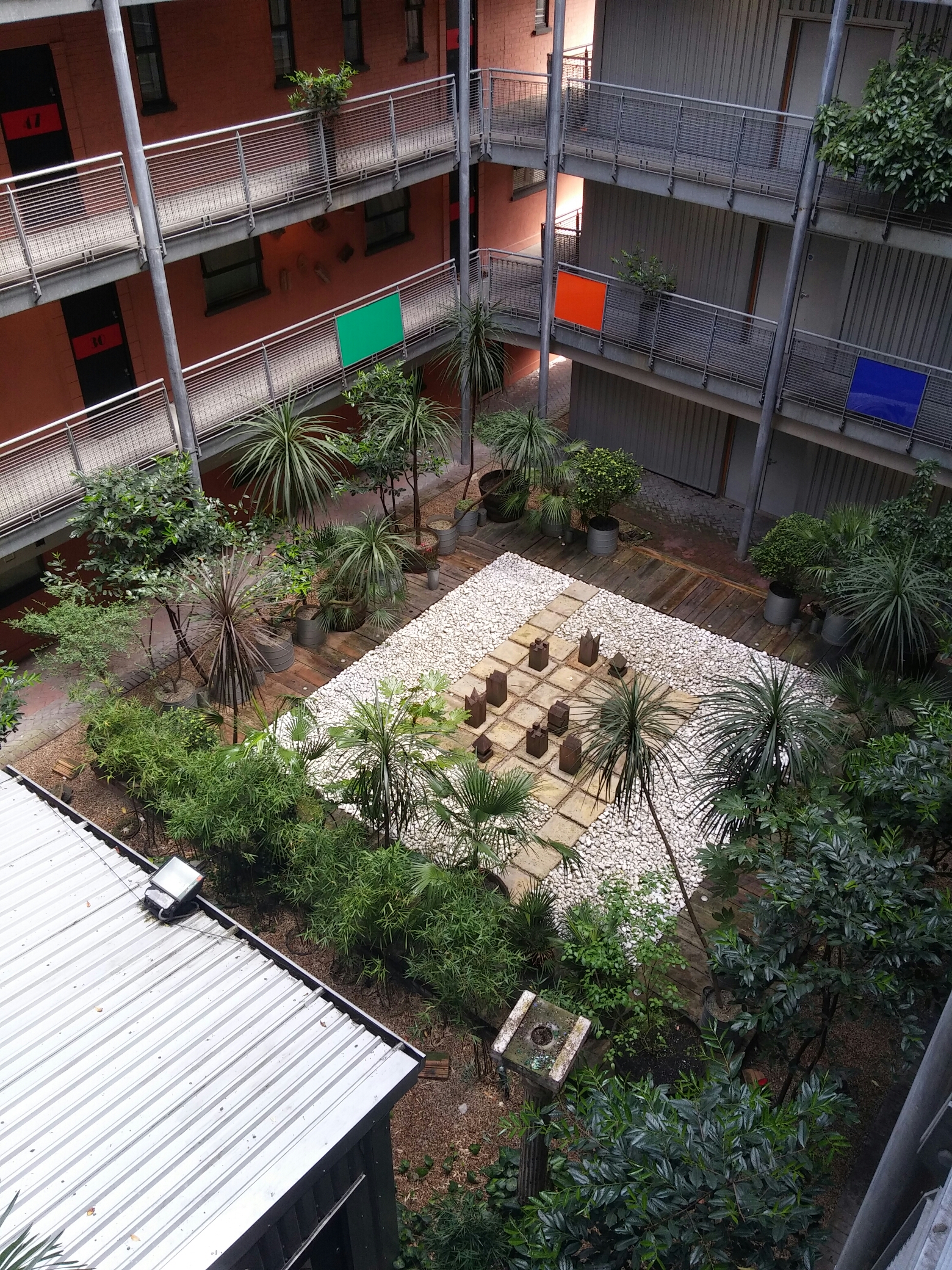 A little garden paradise on each side of the central courtyard. Mr B is planning to move a few items into self storage down in Norwood. He had originally looked at hiring a van but found the rate far too hire as he would need to be returning after the bank holiday and be paying 3 days for one day hire. Regardless we visited and provided a really competitive price which came with full use of our removal vehicle and it's furniture blankets for protection.
If you have a removal needed in the Whitechapel or tower hamlets area, give our team a call for a free estimate.