What to do about storage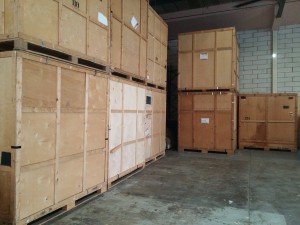 Storage can always be a bit of a minefield. Do you choose self storage for easy access or container storage for piece of mind.
We have so many choices of storage to offer you and the expertise to give you the best advice.
If you are planning on moving home, and need to store you furniture and belongings for any time period, all you furniture is protected by our furniture covers, and the entire container is stacked and inventoried to ensure everything is accounted for. This level of care ensures your goods are handled with care. The containers are loaded onto our furniture truck empty and re-stacked in our warehouse when the truck returns to our warehouse.
For your loungewares, we have dedicated suite racking at our warehouse, your suites are removed from your property seperately, and then covered and stacked on our racking ensuring they are stored long term as they were intended too.
For your personal belongings or document storage, we have our storage racks. All you boxes are labelled and cataloged before being stack in our warehouse. This option is ideal if you are only storing personal belongings and is available from only 8p (+vat) per box per month.
Finally we have our purpose built archive storage containers, these are best used for storing archived boxes, the can hold up to 100 boxes per container and benefit from an access hatch and hallway area inside the container to sort through what you need to access.
Do you have storage to plan for, give our office team a call to get our advice and arrange a free estimate.