Removals Barking – a growing community
The Growth of Barking
The council of Barking and Dagenham have spent months attempting to cope with the increased demand for more and newer homes in its borough. Determined to resolve this issue, Barking is looking at expanding disused land to be earmarked for potential new investors.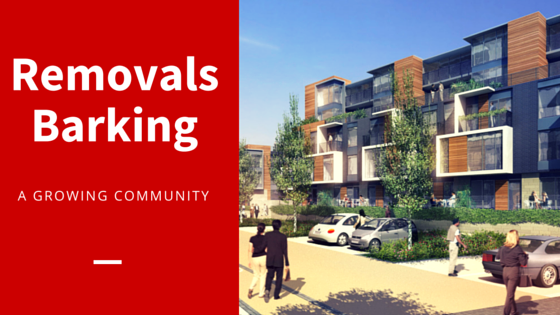 "Shifter Removals and Storage we can provide our professional removals and storage services to Barking, and the surrounding areas including; Beckton, Becontree, Becontree Heath, Creekmouth, Marks Gate and Rush Green."
Area that are being looked at are former garages and areas of greenland that are disused and under kept. The council has announced that it potentially has 14 new sites for development in its borough for regeneration.
Regeneration has become a popular term in the removals industry as we have seen an influx of demand for bookings for customers looking to move to new builds and regenerated former houses taken on by professional, successful building contractor.
One site in Dagenham, off Stour road has been earmarked to be able to accommodate potentially up to 70 new units! We have always found these sites to be popular and practical when we are conducting the removals as we see that the new build sites tend to benefit from exceptional access and good space to move internally making your removal as smooth as possible.
This figure is on top of the originally 18 new sites that Barking and Dagenham had declared for regeneration back in 2012. The local council has already seen 32 new homes developed just this year, with a further 69 new homes set to be completed.
We are based in the Barking area, just off of Movers Lane, and are at one of the forefronts of providing removals services in the area, and are very excited to see how this develops.
July 22nd, 2016
Last week as part of Barking's growing regeneration scheme, Barking cabinet has agreed to a further development on the Gascoigne Estate. This will lead to the demolition of 382 poor quality homes, and they will begin to rebuild on this new lands, a new housing area called Weavers Quarter, the whole development will produce 470 mixed tenure new flats and will be fully completed by 2024.