Mick, Mark and Stu working hard in Harlow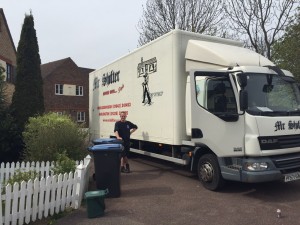 Back in April, our team were out in Enfield helping one of customers make the move up to Harlow. When I did the initial call out, I visited our customers in Enfield, near the common. They had a 2 bedroom duplex around the area. Whilst I was with the customers on the day, I suggested the possibility of loading the removal the day before completion. Here we have Mick and Stuart unloading our 10 Tonne at the new home in Harlow (below).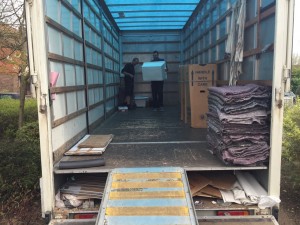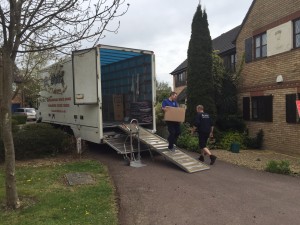 The property was well maintained, though was a duplex on the 3rd floor of a block with only stairs as a access way. The customers agreed with my decision as we felt it would make for a smoother removal on the day of completion with the team being in place at Harlow for midday ready to unloaded. Happy to say that everything went according to plan and our customers couldn't have been happier on the day with the team. If you have a removal to prepare for, in the Enfield or Harlow areas, give us a call to get a free estimate.